Season Passes

Season Passes
2023-24 Season Passes on sale NOW!
Diamond Peak 2023-24 season passes are on sale now with incredible values on unrestricted passes.  In addition to access to Diamond Peak, passes come with amazing perks and discounts.
If you have already have a Diamond Peak account, you can manage your account by logging in to our online store where you can update your account information, upload photos and purchase or renew your season pass.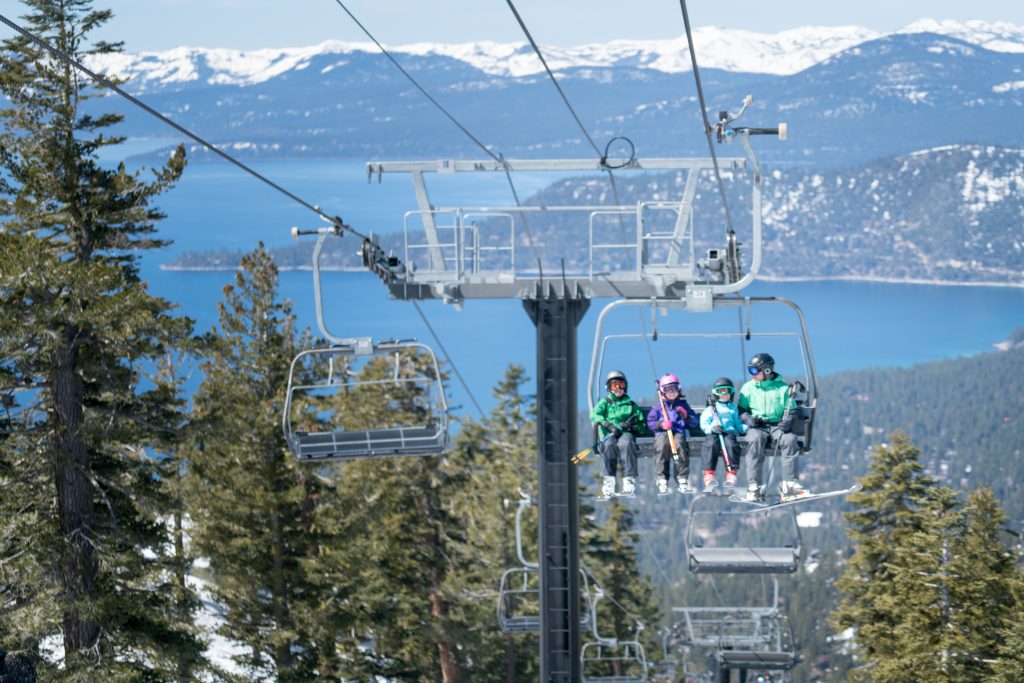 Our unrestricted passes have no blackout dates! Perks include bonus tickets to partner resorts, discounts and more. Visit the Season Pass Perks Page for the full list of perks and restrictions.
Public Season Pass Pricing
| Public Season Pass Rates | Preseason (5/1 - 10/31) |
| --- | --- |
| Adult (24-64) | $509 |
| Youth (13-23) | $429 |
| Child (7-12) | $244 |
| Senior (65-69) | $449 |
| Super Sr. (70-79) | $189 |
| 6 & under / 80+ | Free |
| Transferrable | $1,099 |
Note: Season pass age is determined by pass holder's age on 12/1. After 12/1 categories are determined by pass holder's age at the time of purchase.
First Time Season Pass Holders
Diamond Peak is community-owned and a great mountain to call "home." We would love to welcome you to the Diamond Peak Season Pass family! 
Renewing Pass Holders
Welcome back! Select the "Renew" option in the menu to receive the bonus perks that come with renewing your pass. Pick up your new RFID pass at the Diamond Peak ticket windows the next time you ski. Your old pass will be deactivated upon renewal. You can also update your photo in the system by logging in and visiting the Photo Management page.
Transferable Season Passes
Diamond Peak's Transferable Season Pass is unrestricted and fully transferable, which means you can share it with your family, employees, customers or anyone you choose. Limited quantities are available and go on sale May 1st for the following season. 
2023-24 Transferable Passes: $1,099
Note: Transferable Season Passes do not come with any of the standard season pass perks such as loyalty buddy tickets, bring-a-friend tickets, bonus days at partner resorts, or on-mountain discounts, and there are no additional discounts available. Customers who have already purchased a regular season pass for the current season and wish to upgrade to a transferable pass can do so by paying the difference in cost; please contact us at 775-832-1177 to arrange for the upgrade.
Getting Your New RFID Pass 
Radio Frequency Identification (RFID) access gates have been installed at Diamond Peak – providing hand-free/touch-free convenience. All season pass holders (even renewing) will need to pick up these fancy new passes at the ticket windows. The Guest Services window is open daily from 8:00 a.m. – 4:30 p.m. during the ski season, closed for summer and open with limited hours in the fall (view current hours). Passes bought during the off-season are typically printed in the fall when the Guest Services staff returns to the office.
Online Purchasing Issues or Season Pass Questions
If you're experiencing problems/issues when purchasing season passes online, email Guest Services at ticketoffice@diamondpeak.com.
Offseason Guest Services Inquires (May 6 – November, 2023)
During the offseason, please reach out via email to ticketoffice@diamondpeak.com with Guest Services questions or concerns. We have limited staffing during the offseason so it may take up to seven (7) days to receive a reply. If you do not hear back in seven (7) days, please follow up via email and include your original message for reference.
IVGID Recreation Pass Holders 
If you are an IVGID Recreation Pass Holder you are eligible to receive discounted rates on season passes! IVGID Recreation Pass holder status will be verified before purchases are fulfilled. View IVGID Season Pass rates and read more about discounts available to IVGID Recreation Pass and IVGID Recreation Punch Card holders on the IVGID Pass Holder Deals page.