Season Passes

Season Passes
2022-23 Season Passes on sale now!
Diamond Peak 2022-23 season passes are on sale now with incredible values on unrestricted passes. In addition to access to Diamond Peak, passes come with amazing perks and discounts.
If you have already have a Diamond Peak account, you can manage your account by logging in to our online store where you can update your account information, upload photos and purchase or renew your season pass.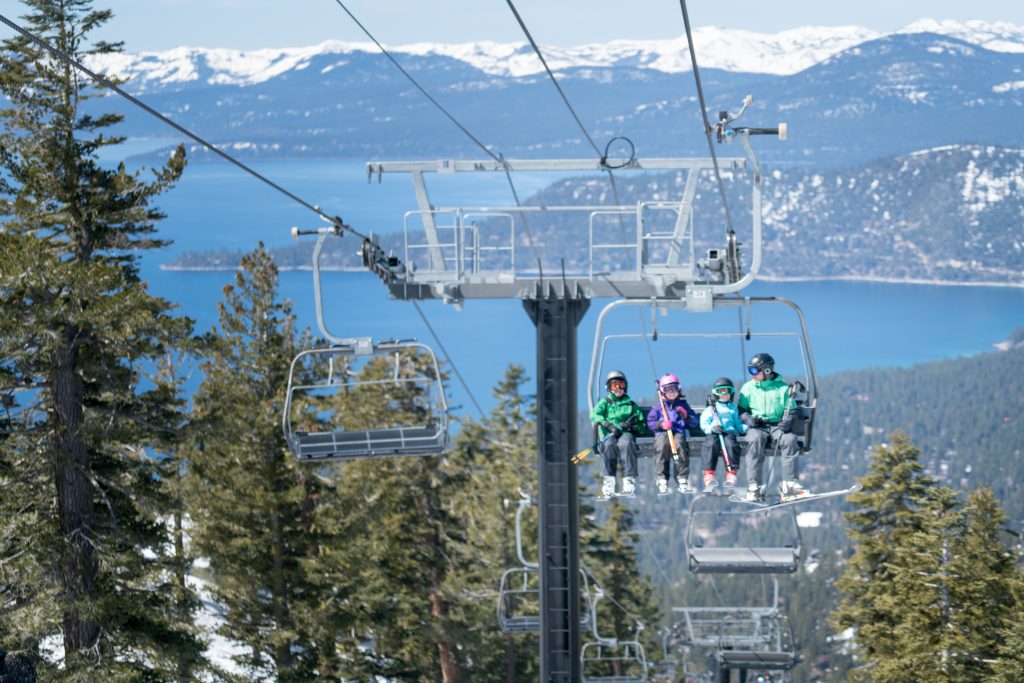 Our unrestricted passes have no blackout dates! Perks include bonus tickets to partner resorts, discounts and more. Visit the Season Pass Perks Page for the full list of perks and restrictions.
First Time Season Pass Holders
Diamond Peak is community-owned and a great mountain to call "home." We would love to welcome you to the Diamond Peak Season Pass family! 
Renewing Pass Holders
Welcome back! Select the "Renew" option in the menu to receive the bonus perks that come with renewing your pass. If you would like a new photo/or replacement card you must still renew your pass. You can upload a new photo by logging in and visiting the Photo Management page, then contact Guest Services when you would like to pick up your new pass.
Transferable Season Passes
Diamond Peak's Transferable Season Pass is unrestricted and fully transferable, which means you can share it with your family, employees, customers or anyone you choose. Limited quantities are available for the 2022-23 season. We can put your company logo or a photo of your choice on the season pass, just email a .jpeg or .png file to ticketoffice@ivgid.org and mention it's for your transferable pass.
Note: Transferable Season Passes do not come with any of the standard season pass perks such as loyalty buddy tickets, bring-a-friend tickets, bonus days at partner resorts, or on-mountain discounts, and there are no additional discounts available. Customers who have already purchased a regular season pass for the current season and wish to upgrade to a transferable pass can do so by paying the difference in cost; please contact us at 775-832-1177 to arrange for the upgrade.
IVGID Picture Pass Holders
If you are an IVGID Picture Pass Holder you are eligible to receive discounted rates! IVGID Picture Pass holder status will be verified before purchases are fulfilled.
Purchase a New Season Pass  Renew Your Pass
Season Pass Pricing
| Season Pass Prices | Public Rates |
| --- | --- |
| Adult (24-64) | $625 |
| Youth (13-23) | $525 |
| Child (7-12) | $285 |
| Senior (65-69) | $525 |
| Super Sr. (70-79) | $225 |
| 6 & under / 80+ | $Free |
| Transferrable | $1,099 |
Note: Season pass age is determined by pass holder's age on 12/1/22. After 12/1/22 categories are determined by pass holder's age at the time of purchase.
Getting Your 2022-23 Season Pass
If you purchased a new pass, you will pick it up at the resort's Guest Services window. The Guest Services window is open with limited hours during the fall (view current hours) and 8:00 a.m. – 4:30 p.m. during the ski season. Passes bought during the off-season are typically printed in the fall when the Guest Services staff returns to the office. We cannot print the pass if we do not have all required information, including a photo and current liability waiver form (filled out online). If you are a renewing passholder who needs a new pass card or photo, please upload your new photo in your online account and then send us an email at ticketoffice@diamondpeak.com (your old pass will become inactive).
Online Purchasing Issues
If you're experiencing problems/issues when purchasing season passes online, email Guest Services at ticketoffice@diamondpeak.com.